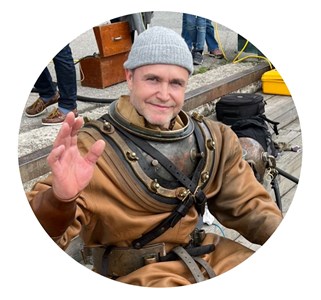 Roger Östlin #29
Sundsvall, Sweden
I am a dedicated wreck diver who grew up with diving as a natural part of my life as my father, grandfather and two uncles were all heavy commercial divers. I myself bought my first own diving equipment in the early 90s and have been an active diver ever since. I am now a technical diver and dive instructor mixing Nitrox and Trimix for traditional and rebreather dives.
I am happy to share my knowledge and experience about diving and diving physics with all those who want to discover our fantastic world below the surface. I mainly hold my courses in Västernorrland and Jämtland.
In my opinion, SwedTech Diving has some of the best diving courses in the world, not at least the Scuba Diver Basic Skills course.
If you are interested, do not hesitate to contact me or sign up for one of our courses. I speak and write in both Swedish and English